Grab Cider and Donuts At Dexter Cider Mill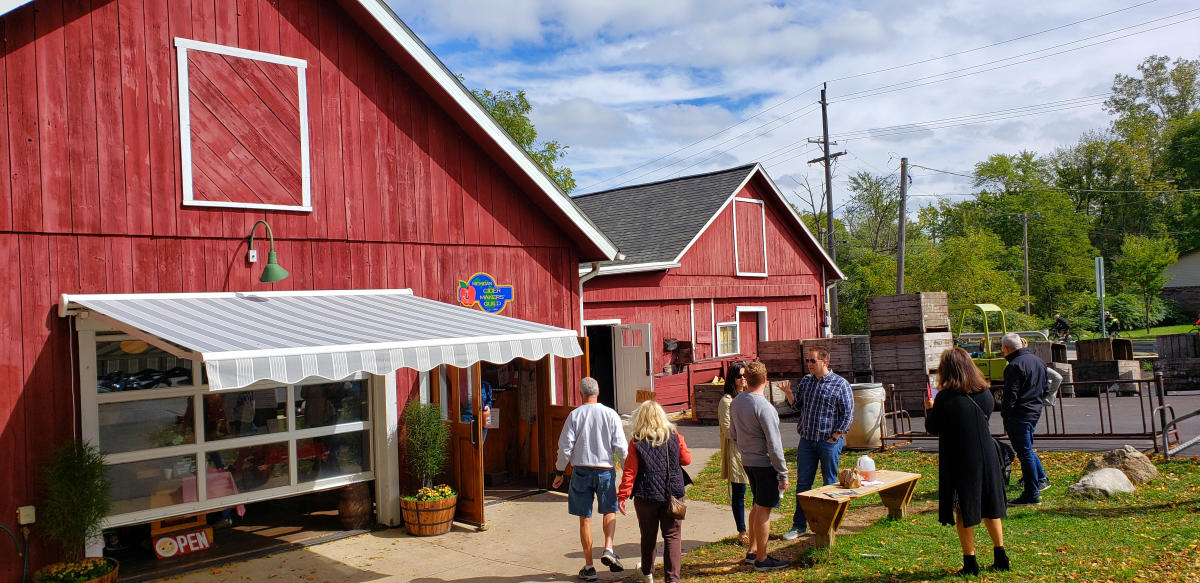 A Washtenaw County staple, Dexter Cider Mill has been serving up cider and donuts since 1886, stop by their store this fall to see why.
Stop by the ATM or bring your checkbook because the Dexter Cider Mill does not accept credit but has a shop full of goodies you'll want to try. More than just cider, donuts and apples, the store has fall treats like honey, jams, butters and more. The Cider Mill has scenic outdoor seating along the Huron River behind the shop, however there are a lot of bees. If you'd like an alternative spot to enjoy your treats, here are a few parks nearby.
Hudson Mills Metropark: Picnic at the modern playstructure. The Activity Center is open with restrooms and a small nature animal that includes live turtles. A Huron-Clinton Metrpark's pass is required for entry but you can get a free day pass using your library card with the Michigan Activity Pass program. Address: 8801 N. Territorial Road, Dexter, MI 48130
Lions Park: The small park just south of main street has a new modern playstructure and public art.Address: 7798 Ann Arbor St, Dexter, MI 48130
Community Park: Dexter's Community Park is great for smaller kids and features a playground with a pavillion. Address: 3575 Ryan Dr, Dexter, MI 48130
The DexterCider Mill is open Wednesdays through Sundays from 8am to 5pm during September and November. There is a small parking lot and if you need additional options, here is a map.